Context
Despite the wonders of ubiquitous mobile Internet, in many places communities get the bulk of their information through a much older, but still vibrant technology: radio. It doesn't require literacy, a personal device, or significant electricity, it is transmitted free of charge, and it comes built in to many of the phones used around the world.
But radio is still a broadcast medium, and hasn't yet benefited much from the advances in peer networks and cooperative production that the Internet has enabled. RootIO is a project to change that, providing a content-agnostic "solution stack" for peer-oriented radio networks.
Engagement
We worked with the RootIO team to design their web and mobile platforms, specifying communication protocols and software architectures, and building user interfaces to program station content and NGO-funded advertising. We traveled to Los Angeles for two week-long code sprints, and to Kampala for a prototype demonstration with the Uganda Radio Network and the UNICEF Innovation Lab.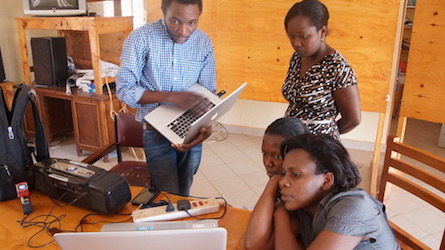 CTO Jude Mukundane preparing a demonstration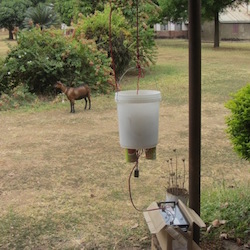 Prototype Station